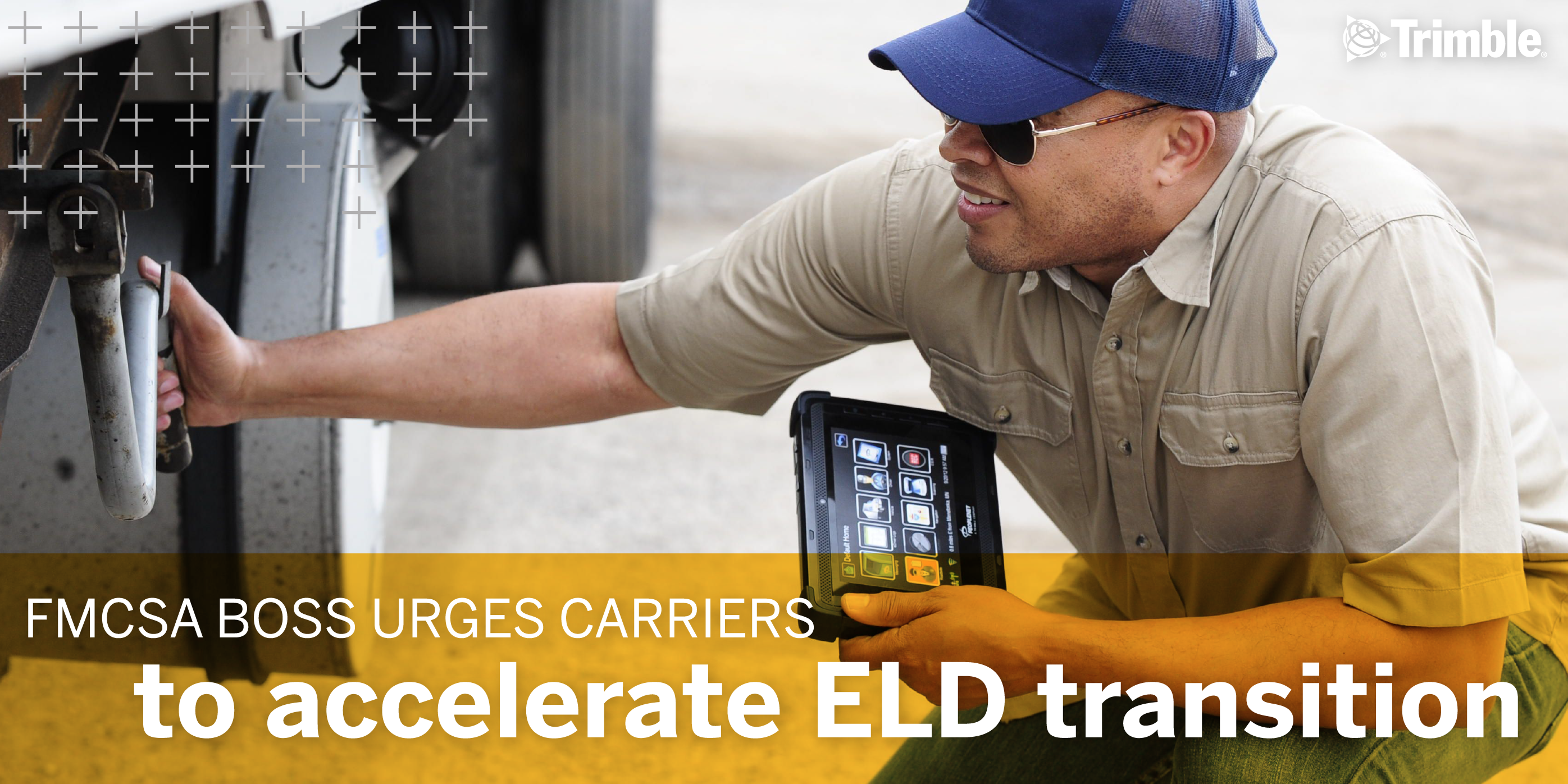 The Federal Motor Carrier Safety Administration (FMCSA) is small by government standards for an agency. The FMCSA's staff of 1,100 has jurisdiction in all 50 states for more than 500,000 carriers and motor coach companies, and for more than 4.7 million active CDL holders.
Given the scale of its operations, the agency has to find ways to be more efficient. Removing uncertainty is the best place to start. If carriers do not fully understand how to comply with a regulation, the same confusion is taking place on the enforcement side. "I don't think that uncertainly helps either the industry or the enforcement side. It makes us less efficient. It creates more problems," said Ray Martinez, FMCSA Administrator, during a recent conference speech.
Making the Transition to ELDs
Martinez advised representatives from carriers to accelerate the transition from automatic onboard recorders (AOBRDs) to electronic logging devices (ELDs).
One reason fleets have been postponing the transition is that ELDs present logbook edits made by a carrier to the driver to accept or reject. This adds another process to an already complicated workflow for hours-of-service compliance.
When the ELD rule went into effect in December 2017, carriers that previously had installed logging devices satisfying the FMCSA 395.15 rule were given a one-year extension to install software that meets the new ELD requirements of FMCSA 395.16.
Motor carriers that did not have AOBRD or ELD-compliant devices in their trucks by the December deadline were granted a reprieve. Officers did not place non-compliant trucks out of service until April 2018. Some sectors of the industry may think the ELD enforcement will be delayed again. Martinez doesn't see this happening.
The good news, Martinez said, is that FMCSA's data shows that electronic logs have made the industry more efficient. Since April 1, 2018, when the Out-of-Service criteria went into effect, less than 1% of the more than 2.5 million roadside inspections cited drivers for operating without a required ELD or grandfathered AOBRD.
"Additionally, out-of-service violations have decreased by 52% over the last year," he said.
Overhauling Hours of Service
Martinez gave carriers a reason to believe that the agency will be moving forward with proposing a new rule that will add some flexibility to federal hours of service regulations.
"If we are going to get the benefit of ELDs, we should be able to look at some fundamental changes in the hours of service that have really not been looked at in 15 years," he said.
In 2018 the agency published an Advanced Noticed of Proposed Rulemaking (ANPRM) to ask for comments about areas where flexibility could be added to HOS rules without compromising safety. The ANPRM received over 5,200 specific comments. The quantity and the quality of the comments "were excellent and really informed the agency," he said, and the FMCSA is "very, very excited about moving forward."
Martinez indicated an NPRM which contains the specific changes to HOS rules that carriers are seeking may be forthcoming, as reported by Commercial Carrier Journal (CCJ). One area of flexibility that appears the most likely is split-sleeper berth options.
In 2017, FMCSA planned to initiate a three-year study on drivers splitting on- and off-duty time into segments. The study was canceled after the agency received "excellent quantitative and qualitative information" on the subject from the industry, he said.
Martinez also announced that the FMCSA is finalizing an ANPRM that will seek input from the industry on adopting Advanced Driver Safety (ADS) systems. Specifically, he mentioned input for vehicle inspection protocols, human-system interaction and workforce issues.
"The key is to support innovation and technology in this industry going forward," he said.
Additionally, Martinez said the FMCSA is on target to put a new scoring model for the Compliance, Safety, Accountability (CSA) program in place by the end of 2019.