There is much reason for the trucking industry to be optimistic as we enter 2018. For one, freight levels have improved significantly for the industry. In addition, the combination of better freight volumes and for-hire fleets not adding to truck counts in 2017 absorbed much of the excess capacity that plagued the industry over the previous couple of years. With both the main drivers of truck freight demand doing well and the use of electronic logging devices now required, 2018 could be the best year the industry has experienced in the post deregulation era. Indeed, two of the biggest challenges for motor carriers this year will be finding enough qualified drivers and covering all their loads.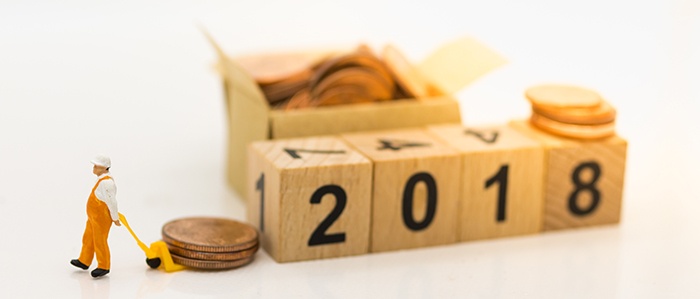 Job Market
The job market is approaching (or possibly already at) full employment, which has translated into wage gains that will only accelerate this year. For example, there is only 1.1 unemployed people for every job opening today. That figure is down from 6.6 people for every opening in 2009. What is the natural reaction by businesses when they can't find enough or the right workers? Increase pay. Wage gains translate into more spending, which will lead to better truck freight volumes.
Construction & Factories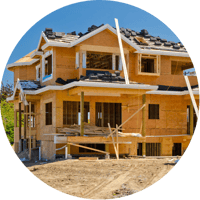 Another big bucket of freight for the industry is construction. While not the best we have ever witnessed, housing construction remains solid. New housing starts were 1.20 million last year and that is expected to reach 1.27 million this year. Factory output was revived in 2017 and will pick up the pace in 2018 as businesses catch up on a lack of capex spending (business spending on capital), which had been quite soft over the previous few years. This year should be the best year for manufacturing, in terms of annual growth, since 2011.
Supply Chain
Perhaps most importantly, bloated inventories throughout the supply chain that suppressed truck freight in 2015 and 2016 are no longer a problem. By the end of 2017, inventory levels reached their lowest point since 2014. Add it all up and the economy will grow at around 2.8% in 2018 versus 2.3% last year and will be the second best annual growth rate of the current economic expansion.
Capacity
After a couple years of an overcapacity situation, when smaller fleets added to their truck counts, the industry kept tractor counts unchanged in 2017, if not reduced them slightly. Couple that with much better freight and the excess capacity that we saw in 2015 and 2016 has been absorbed. This situation is evident in the spot market where rates have been going upward.
Driver Shortage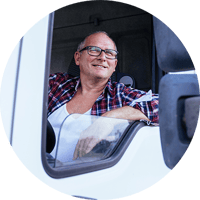 While weak freight levels caused overcapacity in 2016, improving volumes have once again brought attention to the over-the-road truck driver shortage. In 2017, the shortage stood just under 51,000. While this may not sound like much, the OTR driver pool is only about 500,000 in total. The shortage will not only cause driver wages to continue increasing, but also driver benefits, time-at-home, etc., should improve as well. Lack of qualified drivers will be a fleet's biggest challenge in 2018.

(Bob Costello is Chief Economist & Senior Vice President for the American Trucking Associations.)