By Brian Lavelle and Carman Geres
Complexity kills cash flow.
Invoicing, tracking and status anomalies stall payments for most companies across the board. This seems to be the case in most companies we come across.
So, what's the order-to-cash solution for transportation fleets linked to five portals or more? TMW CashLink, a DSO software solution, developed jointly by TMW Systems and Amalto Technologies.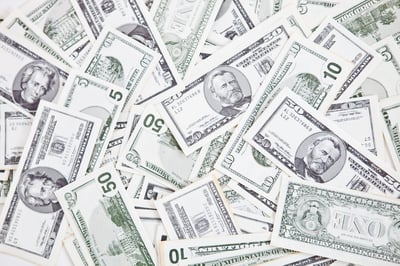 So Many Systems, Too Many Formats
Most transportation fleet customers use some form of Electronic Data Interchange (EDI), or a combination of automated and manual processing. Lack of standardization across interchange systems complicates invoicing. Widely different manual processes, data-entry pathways, file formats and status reporting protocols slow payment. You may have some EDI in place today but many other non-EDI portals for which you are doing manual entry. This process now can be fully automated.
Once into a customer system, limited visibility makes it tough to check current status.
Many customers rely on email. This creates slowdowns if information is missing or inaccurate. That means more emails to correct issues and confirm corrections and more time lost before settlement.
Cloud-Based Solution Replaces Manual Labor
Tailored to the needs of transportation businesses, TMW CashLink, powered by Amalto, eliminates manual processes and duplication.
The product delivers seamless integration of comprehensive, cloud-based eDocument exchange services with customers who accept electronic delivery tickets, field tickets, invoices and more.
And, the cloud-based architecture minimizes internal IT requirements, specifically:
No need for extra hardware, license fees, maintenance, monitoring or internal support
No custom mapping, B2B configuration or network expertise required
Built-in scalability
Secure protocols and formats
No investment beyond existing infrastructure
An End-To-End Order-To-Cash Process
Through the cloud, TMW CashLink automatically extracts all information from the field then prepares and transmits your invoices to your customers. Information is gathered in real time ensuring accuracy and security. A built-in connector allows your employees to call up the status of an invoice and have it report directly back into your TMS.
TMW CashLink replicates customer formats and can attach paper support documents to the invoice file. It automates 100% of the billing cycle and recognizes all invoices, attachments and imports-- everything connected to the customer transaction.
It's All About Converting DSO, ASAP
Days Sales Outstanding (DSO) and Full Time Equivalent (FTE) units are critical measures that factor into collecting revenue after a transaction is complete. Reducing DSO and FTE is what TMW CashLink helps you do better. It not only streamlines cash flow for the transportation provider, it eliminates labor costs for manual entry, tracking and follow-up for both provider and customer.
Key advantages include:
Reduces DSO
Eliminates error common in manual processes
Redeploys people to higher value activities
Provides 100% reporting visibility
Gives status updates in real time
TMW CashLink flexibility and scalability adds powerful real-time invoicing and reporting capabilities to most third-party connectors and integrates with established networks including, but not limited to:
Transcepta
Cass
Syncada
Cortex
Oildex
Ariba
It's an intuitive system. Following a two-hour user orientation, you're ready to invoice.
Results Speak Volumes
For accounting managers, controllers and CFOs, TMW CashLink is an indispensable tool. Almost immediately, users realize how TMW CashLink makes invoicing easier, faster, unquestionably accurate and measurably productive. Their comments say it all:
"There's no better way to do this."
"Our only regret is that we didn't do it sooner."
"Much better use of our people's time and talents."
"It's simply a better business tool; makes us a better company."
We're sure you'll agree. To connect with an expert on TMW CashLink software, powered by Amalto, click here.
(Brian Lavelle is a Regional Sales Manager at TMW Systems. Carman Geres is VP of North America Sales at Amalto Technologies.)