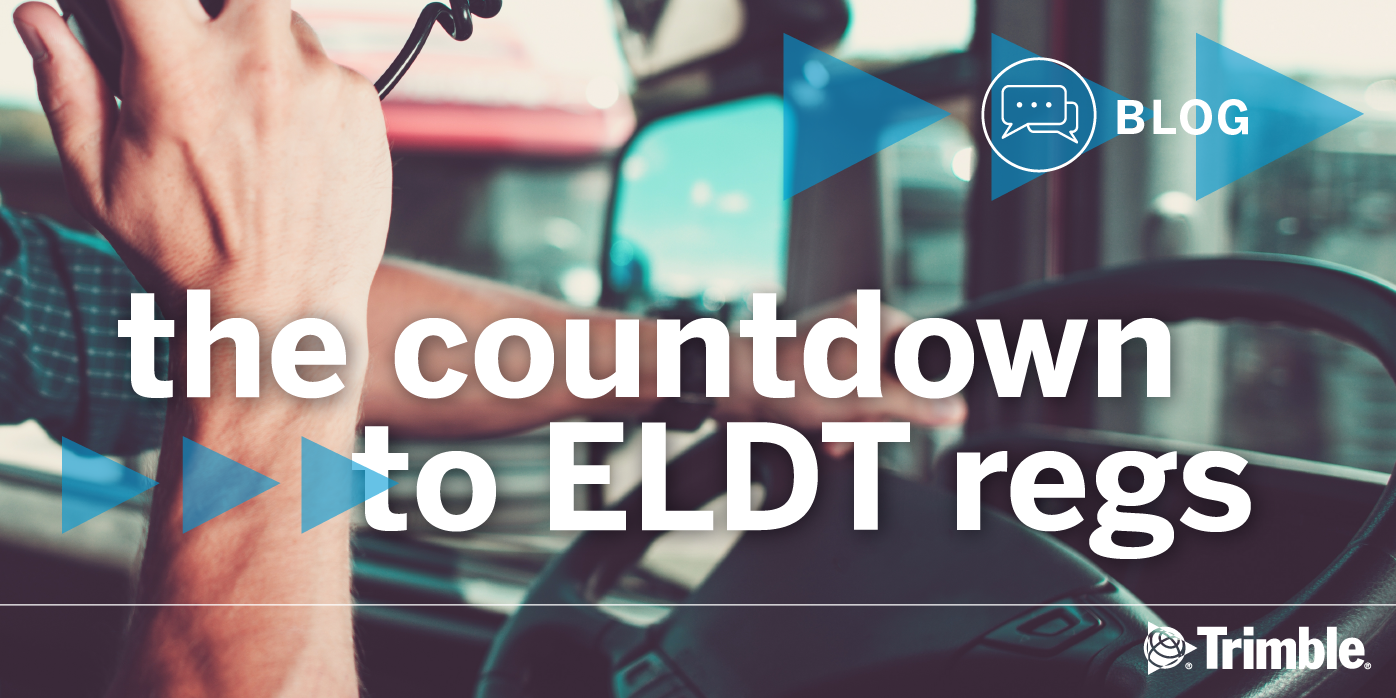 Seven years after MAP-21 issued the requirement, the Federal Motor Carrier Safety Administration (FMCSA) is upping the standards for new drivers with a new regulation. The Entry-Level Driver Training (ELDT) final rule may help answer an important question: How can the industry bring in and retain new, quality drivers to tackle the driver shortage?
Beginning February 7, 2020, anyone interested in becoming a truck driver will be required to complete a training program before obtaining a Class A or Class B CDL. That means prospective drivers must complete a prescribed program of theory (knowledge) and behind-the-wheel (BTW range and public road time) instruction provided by an entity that is listed on FMCSA's Training Provider Registry.
What are the Costs for Entry-level Driver Training?
If all individuals interested in becoming drivers now have to go to school first, how are they paying for the required training?
CDL Xpress Truck Driving School Director Henry Rodriguez and Director of Lake Cumberland CDL Training School Cindi Alexander say there are several companies that are willing to pay for a student's tuition and have the student pay it back through a reimbursement plan. Alexander explains that most major trucking companies offering reimbursement pay up to $300 per month toward the student's tuition. The student doesn't have to sign a contract and the reimbursement is received as long as the student drives for the company.
The ELDT regulation could lead to more students taking the opportunity to pursue a "free" education. Rodriguez says some companies with in-house training programs are even willing to start paying students as soon as they begin. This situation may seem like a slam dunk but it can run afoul.
New Driver Training Risks for Carriers
According to Rodriguez, companies are seeing drivers quit just months after completing their training. Not only is the company out of an employee and thousands of dollars that paid for the training, but the student also walked away with a CDL that can be used at a competing company that may have only been offering a few cents more. Rodriguez believes the financial risk has led to a pattern of companies backing away from paying for ELDT.
"How does the company get their money back if something like this happens?" he asks. "Companies have not been able to overcome this...they don't want to take that chance in the loss of the revenue."
Lake Cumberland's Alexander says her students either pay for themselves or receive assistance through a government grant. She sees students come to her school after being unable to complete a company-paid program.
"The reasons students have given are that they could be terminated at any time, and if they didn't fulfill their contract of one or two years then they were responsible to pay the full tuition, which could be up to $10,000," she says, adding, "or the company that paid for their training only allowed them to test two times. After that, they were no longer able to attend school and were responsible to repay the classroom portion of the training."
Benefits for Carriers and the Industry at Large
Having additional drivers on the road who are safe and fully-trained drivers is a key benefit to the ELDT regulation. Alexander and Rodriguez agree; the quality of the drivers produced by the schools will be improved. Rodriguez also notes that schools should see a strong influx of students next year after the regulation is in force.
Companies with ELDT tuition coverage options are showing students that they are dedicated to their employees and committed to keeping them for the long haul. Alexander is clear in her view: the stability that comes along with a company-paid training program is a draw for prospective students.
And the biggest benefit of all? The ELDT regulation and the rise in quality trucking school graduates could be a huge step toward relieving the driver shortage problem.