Last year was a tough year for the trucking industry as the macro-economy slowed. The consumer side of the economy remained the pillar of growth, but the industrial side stumbled in 2016. The manufacturing sector, which provides a significant amount of freight for trucking, had a particularly rough year. The strong US dollar dampened exports, which in turn limited manufacturing output and contributed to the inventory glut. The lack of business investment is also hurting US manufacturers. Business spending on capital, including buildings and equipment, is down in the US. This in turn has led to weak labor productivity growth, which is a recipe for slow economic growth.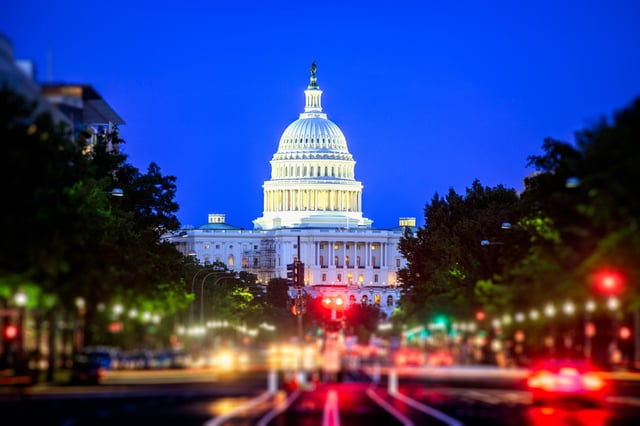 Job Market
However, there are winds of change in the air and 2017 can prove to better the economy, and thus the trucking industry forecast. To start, the job market is approaching full employment, which will translate into wage gains. For example, there are only 1.4 unemployed people for every job opening today. That figure is down from 6.6 people in 2009. The natural reaction by businesses when they can't find enough or the right workers? Increase pay. Wage gains translate into more spending, which will lead to better truck freight volumes.
Housing
In addition, the housing market remains solid. New housing starts were 1.15 million last year and that is expected to reach 1.23 million this year. Even factory output will improve in 2017 as businesses catch up on a lack of capex spending (business spending on capital) over the last few years. While factory output still faces headwinds, every little bit helps.
Supply Chain
Finally, bloated inventories throughout the supply chain are coming down. The inventory glut was a major drag on truck freight volumes last year. That will subside in 2017. Add it all up and the economy will grow at around 2.3% in 2017 versus 1.6% last year. While that may not seem like much, it will be a big improvement for the trucking industry forecast.
Capacity
In addition, there are some trucking-specific changes that will benefit the industry in 2017. The last year and a half was a classic industry recipe for disaster: soft freight volumes with growing capacity. Industry capacity outpaced freight growth for the last 18 months or so, which led to an overcapacity situation. This will likely change in 2017 as new truck orders are off significantly. Favorable economic factors will benefit freight volumes, and the industry will continue to improve as truck capacity adjusts the level of volumes.
ELD
Finally, the end of this year marks the impending electronic logging device or ELD deadline. In December 2017, most trucks need to be outfitted with an ELD. The many fleets that have already implemented ELDs have reported that there is some productivity loss when carriers deploy them. This too will keep a lid on capacity in 2017, not to mention possible carrier closings or drivers leaving the industry that don't want to use them. Take everything together, and there is more optimism for 2017's trucking industry forecast. It likely will not be the greatest year the transportation management industry has seen, but it should be better than the previous two.
This piece was written by Guest Blogger Bob Costello. He is Chief Economist & Senior Vice President for the American Trucking Associations.