Communication breakdown
It's always the same
I'm having a nervous breakdown
Drive me insane!
Do those words, from the title song of Led Zeppelin's 1969 debut, describe the challenge you face every day managing operations for your fleet? Maybe the issue isn't having the information you need but rather communicating the right information at the right time?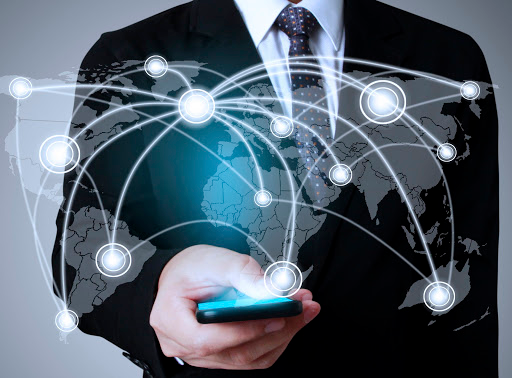 All the pieces might be in place: Your transportation management system has data on loads, routes, assets and driver availability, and your trucks are already equipped with modern mobile fleet communications systems. But the process can still be cumbersome, requiring logging into multiple portals, transferring information so it's available and actionable and communicating with trucks, drivers and customers so everyone is in the know at all times.
When Your Truck Communication System Doesn't Work
In today's connected transportation environment, system complexity and other issues continue to pose challenges across the industry. More often than not, it's not about having the information you need but about getting it where it needs to be and when it needs to be there.
In the real world, perfectly aligned data and reliable, fast communication between fleets and their drivers can be hard to come by without applying advanced technologies and truck management solutions. But today, near real-time communication between fleet operations and drivers is absolutely essential for freight carriers.
Filling a Vital Need
With next generation mobile and management information system integration, data can move seamlessly between enterprise and fleet communications systems. Think of it like a dispatcher using a trucking app to communicate with a driver, only much faster and more accurately. To address communication breakdown issues, TMW has introduced a universal solution that enables fleets to integrate mobile communications into their TMW.Suite software. Called FleetConneX, this cloud-based integration platform is now available for fleets using TMW.Suite in conjunction with PeopleNet and Omnitracs mobile communication devices and systems.
Like an online video game that connects any number of players through a game server — think Xbox Live — FleetConneX takes a proactive approach to sending and receiving the information your operation needs. Say goodbye to legacy integration platform tools, which send and receive messages at time-defined intervals, extending delivery and response cycles by several minutes or more in many cases.
TMW FleetConneX lives in the cloud, where its web viewer can be accessed from any Internet connection. It supports more than 180 data fields covering virtually every aspect of a freight order and fleet operation. Its configurable grids can present as much or as little information as you require, allowing you to easily add or subtract fields from approved forms without custom coding.
FleetConneX takes away the need to troubleshoot most system issues. TMW.Suite monitors fleet communications across the platform to make sure it's up and running rather than waiting for a call saying things aren't quite right. Optional system updates can be made as needed or by custom schedule and they are always backward compatible.
Completing the Fleet Communications Circle
TMW FleetConneX improves fleet communications through a seamless integration that reduces data latency issues associated with conventional integrations. This cloud-based trucking solution is a universal tool that eliminates the need for custom integrations and coding. You've got the need and the details, now contact TMW for a demo.