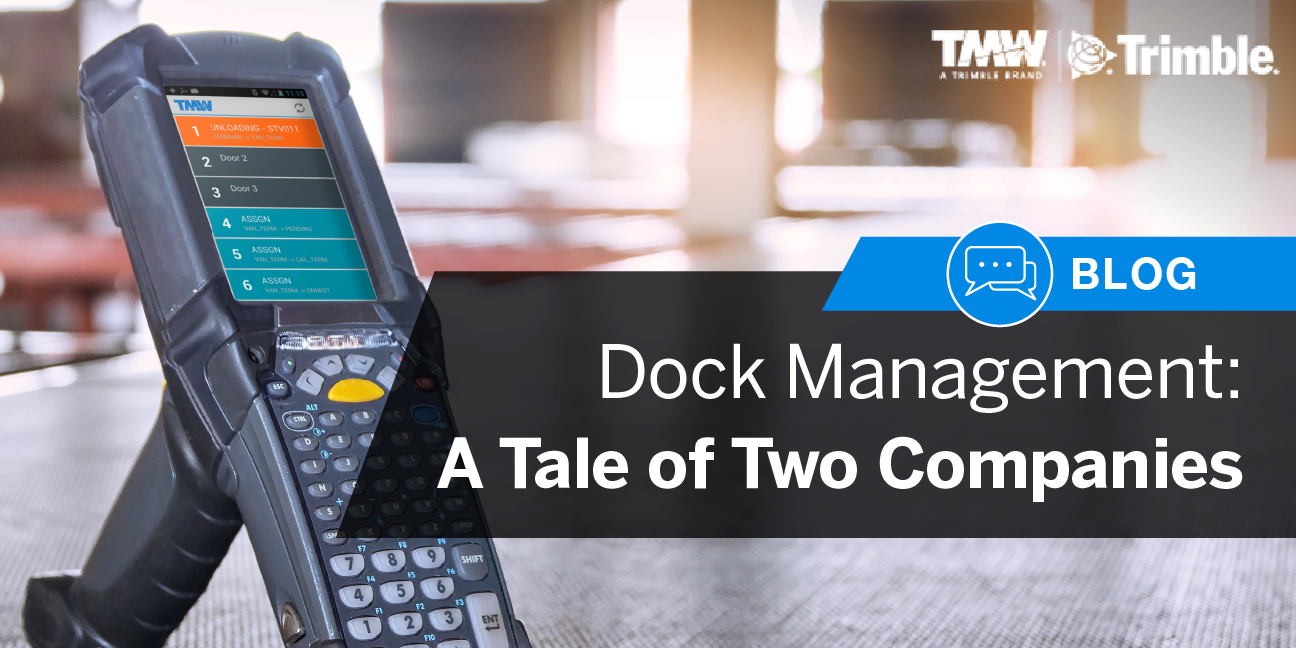 At the 2018 in.sight user conference + expo, two customer companies presented their experiences with searching for a dock management solution and how implementing Trimble's ConnectedDock created more efficiencies. During "A Case for ConnectedDock" representatives from both Maritime-Ontario and Carlile Transportation explained the importance of using robust, hand-held devices to streamline cross-dock operations and eliminate misdirected freight.
The Players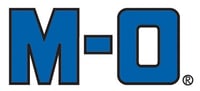 Maritime-Ontario – Established in 1962, M-O (Maritime-Ontario Freight Lines Limited) is a fully integrated transportation company providing multi-modal services, including intermodal, over-the-road and dedicated services. M-O services are performed through an extensive and efficient network of terminals, coast to coast throughout Canada. With an active client base of more than 5,000 customers, the company has a solid reputation for providing innovative solutions to meet customer needs. M-O operating divisions include M-O FreightWORKS, M-O COLDChain, M-O DedicatedWORKS, M-O LogisticWORKS, and M-O BULK Services.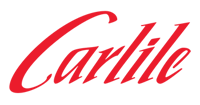 Carlile Transportation – Carlile is a part of the Saltchuk family of businesses. Founded in 1980 by brothers John and Harry McDonald, Carlile grew from just two tractors to one of Alaska's largest trucking companies. Today, with more than 150 tractors, Carlile offers a full range of transportation and logistics services. Carlile is based in Anchorage, AK and employs 400 people. The wholly owned terminals serve Alaska from Anchorage, Fairbanks, Kenai, Kodiak, Prudhoe Bay and Seward along with Tacoma, WA, Houston, TX and Edmonton, AB.

What Dock Management Issues Were Both Trying to Address?
Maritime-Ontario and Carlile Transportation both had to be mindful of their IT staff's time, resources and ability to upgrade technology. Main considerations included: wireless network infrastructure – both in terms of security and Wi-Fi coverage, barcoding and barcode label infrastructure as well as mobile device management.
More specifically, Maritime-Ontario has a unique perspective in that it has been using the original CrossDock for Windows product for a few years, and it has recently implemented using both products in parallel at one of its major facilities. It was looking to change Xdock for Windows to ConnectedDock for Android, which would enable Maritime-Ontario to benefit from the latest technology, improvements to the user interface, upgrade in functionality and the better speed. It also needed a device that could operate in cold warehouses for upwards of 12 hours and that had laser range.
Carlile Transportation wanted more stability from its IT. It wanted to ensure that the wireless coverage on the dock was sufficient and end-to-end, which included testing coverage inside trailers parked at the doors. Carlile Transportation also developed use cases to cover all scenarios and trained staff to ensure that the device worked up to the company's standards. Carlile Transportation also needed certain requirements from the device, including: real-time scanning of freight on the dock, minimize delay in data entry versus physical freight movement, directly integrating with their TruckMate TMS, and improved freight tracking, among others.
Both Successfully Integrated ConnectedDock, So What Were the Results?
Maritime-Ontario
Full terminal functional in two months

Enabled for tracking freight in various temperature conditions

Labor cost savings

Minimized freight moving un-manifested

Speed improvements
Carlile Transportation
Improved dock efficiency in receiving

Accurate cube and weight data

Real-time data, both in receiving and loading

Labor efficiencies

Cargo visibility – photos

Standardized processes

Potential real-time dashboard – Command Center
Quick Tips: How to Get the Most Out of Your ConnectedDock System
After successfully implementing the solution, Maritime-Ontario and Carlile Transportation provided a list of tips to help other companies successfully implement ConnectedDock:
Roll out at one terminal and be ready for the Barcode level conversion at all the other terminals at the same time

No customizations
Strong project management and BUY IN
Don't go cheap on devices
Convert to Multi-Mode Dispatch – versus the CrossDock Module in TruckMate
Evaluate the need for reporting (manifests, bills of lading, dock reports, etc.) that include the barcode level detail at the start
Consider all facets of your operation and design dock locations and process maps and training for your unique operations (i.e., small package)

Document detailed use cases, test and demo with dock staff
Evaluate your staffs' skill level with new technology and create super users

in each location
Strong project management with milestones, assigned tasks and issues tracking
Think about the data sets that you will require ahead of time and the critical status points in your system that help you run your business
Procure a device for IT

ConnectedDock is deeply integrated into the TruckMate TMS and will impact other departments (rating, dispatch, customer service, sales)

Expect impact and try to anticipate problems

Involve dock leadership early and often

Ownership of implementation, input to choices, awareness of limitations

Create training ahead of time and build this into your process documents and functional manual if you have them

Have technical

TruckMate

TMS folks standing by to deal with configuration issues and system's adjustments
If your company is ready to streamline key processes at the dock, including loading and unloading; data collection; freight receiving; OS&D documentation and more,

it's time to connect with us.