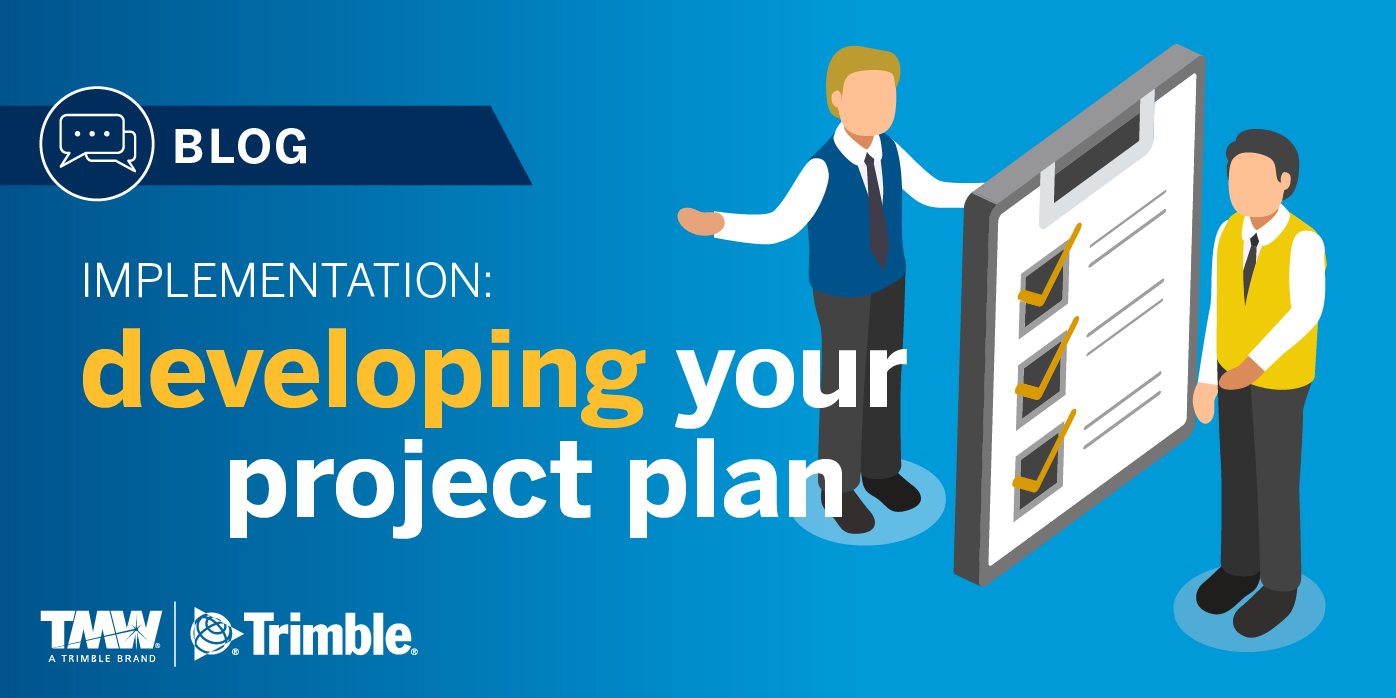 It's normal in everyday life to wing it. Sure, you may play it by ear when you're going out with friends on the weekend or fly by the seat of your pants when driving to a vacation destination. But not often do you do it off the top of your head at work, especially when it comes to implementing a complex software solution. For transportation companies, that intricate solution is most likely a Transportation Management System (TMS).
A TMS is one of the most important pieces of the business because it touches all aspects from bid management to routing and dispatching; and from the devices in the truck to back office where employees process the billing. So, when it's time to upgrade or switch to a new TMS provider, it's really important not to wing it, but rather, the company should create a well-developed project plan.
Include these 8 steps in your TMS implementation
There are other steps you can include, the items below are a good place to start:
Create a team and dish out roles and responsibilities of team members

Devise a schedule of the implementation with key gate checks

Know what your company is specifically looking to get out of a new TMS and look for one that meets those needs

Develop communications for employees throughout the company that tell them why the change is needed and how it will affect them

Redefine employees' roles, where necessary, so that they can work more efficiently with the new TMS

Manage expectations throughout the change process and be ready to adjust the plan along the way

Build a training program that employees can go through before the go-live so that they are comfortable working with the new system, which will also help the company work out the kinks

Establish the goal of the change and other milestones to reach during the implementation
It's important to remember that the business must continue to operate even while the change is underway. With proper planning and effective communication, a new TMS implementation can be in progress without disrupting business operations.
For more information on managing a successful TMS implementation and developing a plan, please download Trimble's new guide, "The Blueprint to a Successful TMS Implementation."