No one in the trucking industry likes trucks that aren't moving. After all, an idle truck isn't generating revenue. An idle truck, in fact, is only generating costs.
Keeping your vehicles on the road by ensuring that proper and timely fleet maintenance is performed is the main mission of your maintenance operation. When a truck breaks down - something we all know will happen at times - getting it up and running quickly can present an even bigger challenge.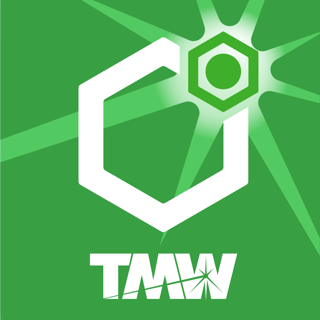 Why Go Mobile?
On the road, in the yard or at a job site, the ability to capture critical information and accelerate the truck service and repair process is essential. Today, handheld devices with reliable mobile connectivity like smartphones and tablets not only make that possible, but almost mandatory from a business efficiency standpoint.
Mobile devices ensure your fleet technicians can access information, from check-in and driver inspection reports to diagnostic fault codes and PM checklists. They can use this data to streamline service and repairs, no matter where the truck is located.
Instant access to information also enables fleet managers to stay on top of vehicle service and repair activity. Leveraging mobile technology, you can capture information from outside the shop for real-time visibility, and for updating your fleet asset maintenance software.
Getting Connected
If this sounds like an opportunity for the distant future, think again. With TMW Systems' new Mobile Mechanic App, fleet maintenance shops and independent repair centers can manage service and repair activities and capture information at any location, at any time – right now.
Compatible with Android phones and tablets, TMW Mobile Mechanic works seamlessly with TMW's Fleet Maintenance solution for in-house operations and Service Center software for independent service providers.
With TMW Mobile Mechanic you and your technicians can take advantage of a wide range of capabilities and features. You can quickly create and manage work orders from any location, capture mileage and technician notes about repair causes and parts needs, follow maintenance checklists, and even locate and request parts so service and repair events never stop moving toward completion.
For optimal fleet maintenance management, TMW Mobile Mechanic takes the ability to identify and eliminate inefficiencies in your fleet maintenance operation to a new level. Using the trucking app to obtain repair information, you can track direct and indirect labor time. You can even use the application offline for more detailed analysis of shop and technician productivity.
Keeping Trucks Running
With TMW Mobile Mechanic you can provide your fleet maintenance technicians with the ability to capture the critical information they need to accelerate the truck service and repair process on the road or in the yard. You can keep trucks running by streamlining maintenance and repairs regardless of where they are happening.
In short, with TMW Mobile Mechanic - an app built for the mobile devices you are already using for voice, email and text communication - trucks and other equipment that are generating costs can quickly become assets that are generating revenue.
See for yourself. Gain greater control of your fleet maintenance management with TMW. For more information or to request a demo, contact us today.
Ready to find the hidden savings in your fleet operations?
Download our new whitepaper, 20:1 Solution- Calculating the ROI of a Modern Fleet Maintenance I.T. Solution and learn how to find the savings with warranty claims, process automation, and real-time visibility into the flow of your shop.