It can be tough to make the right move when you don't see the whole playing field. Managing your business is a high-stakes strategy game that pits you against a huge number of obstacles, and it's up to you to overcome them in the smartest way possible. If you want to win, you need to understand all of the pieces in play, what cards you have in your hand and what moves you can make.

Learn how to lead your fleet to victory by checking out our latest infographic about the numbers game that is trucking:
(Click the infographic to open as a full-size PDF)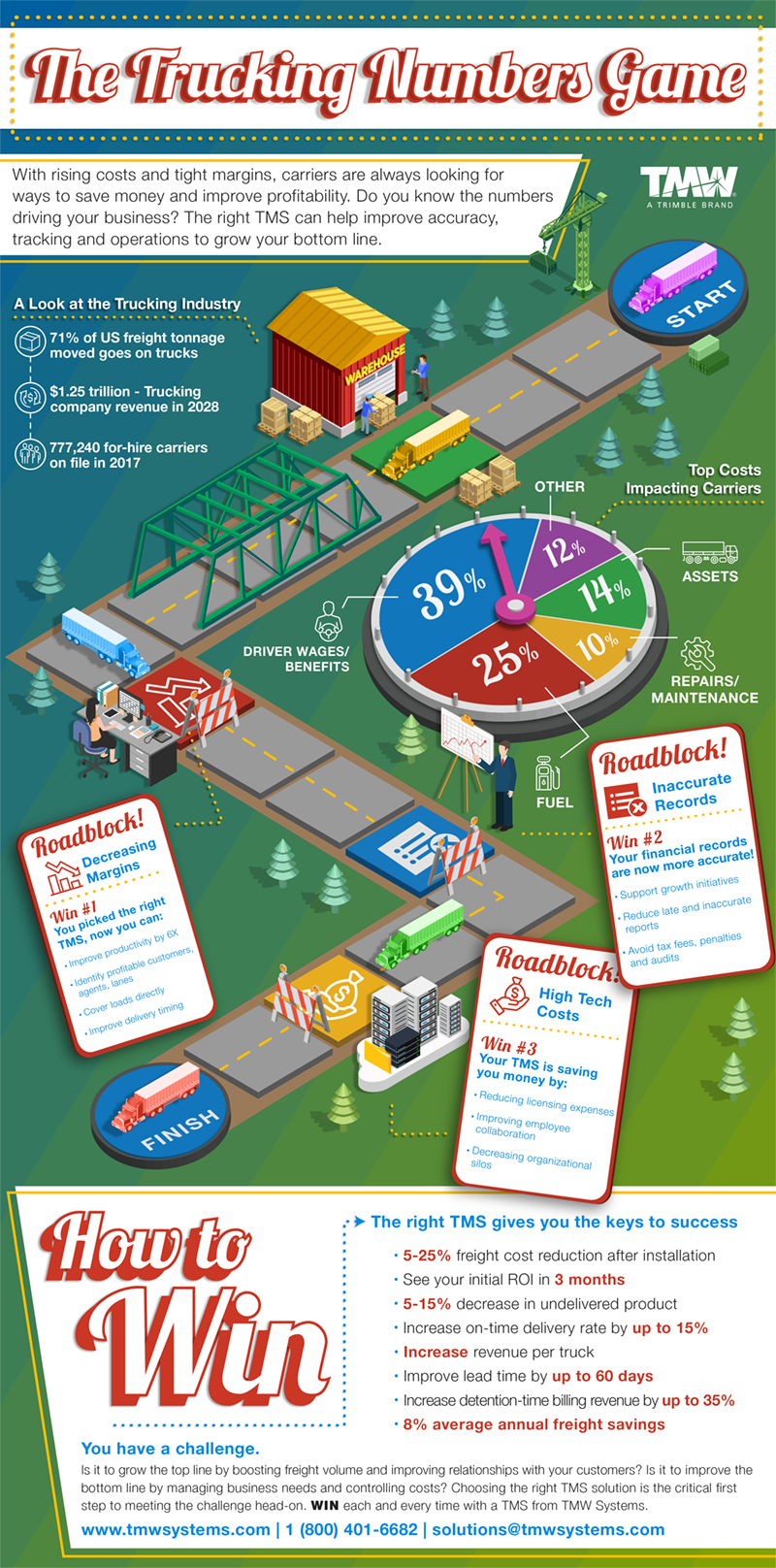 Need help selecting a TMS?