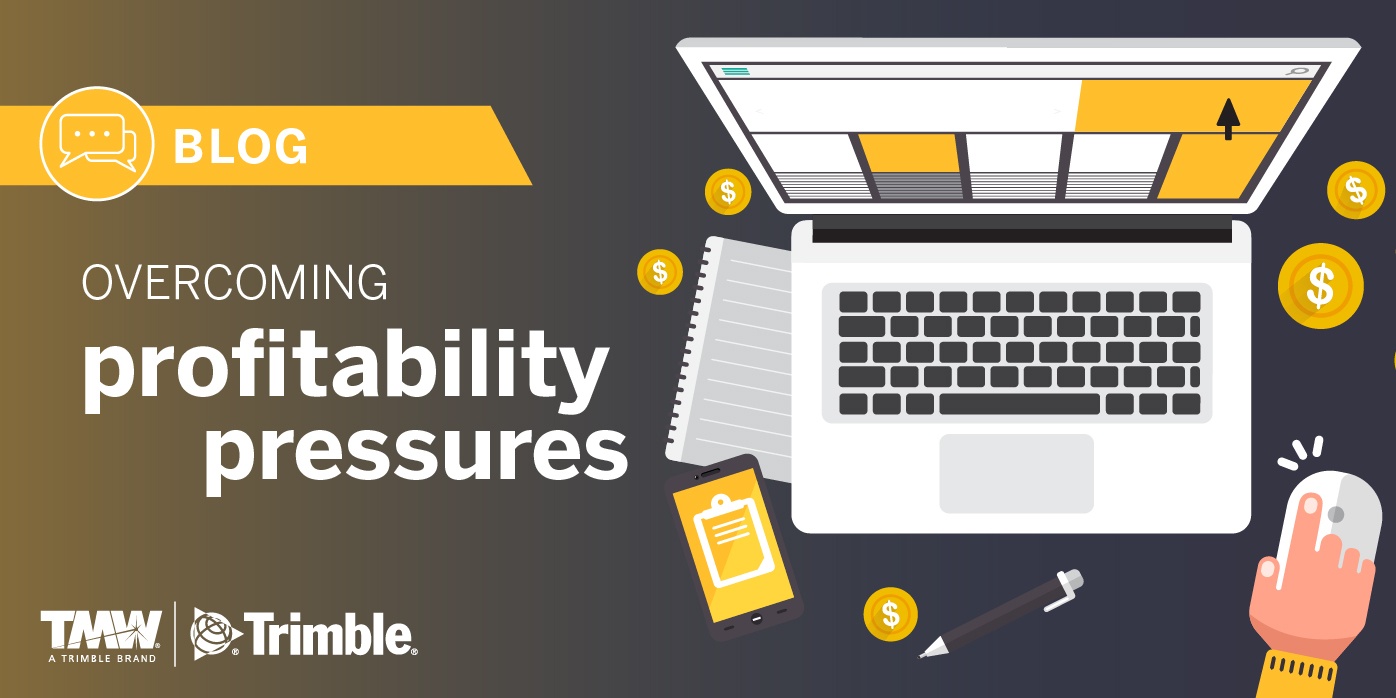 Trucking has always been a low margin business. The most efficient operations generally only realize profits of just a few cents on a dollar. Even something like a spike in the price of fuel can be the difference between red and black ink on a carrier's balance sheet.
While there are many inherent challenges to profitability in trucking, transportation and logistics businesses, today those operations face several significant pressures as well.
Increasingly, shipper needs for visibility into load status have led to new demands on transportation businesses. In fast-paced and often time-sensitive freight transportation operations, the consequences of not addressing issues that inevitably arise can be costly. A load that is behind schedule can slow down a production line, a distribution operation might have to adjust delivery schedules, or a lack of inventory could hamper a retailer's sales.
For those reasons, visibility into freight location and status is becoming increasingly important. Shippers are limiting the potential for supply chain disruptions by demanding a higher level of freight visibility from their carriers, brokers and 3PLs. Freight visibility is now an industry norm, not the exception.
For carriers, freight visibility can also be a competitive advantage as providing a higher level of service not only helps win business; it is also the foundation for a relationship based on transparency and open communication. There's no doubt why shippers of all types are requiring visibility into freight status. Many, in fact, now view that capability as a core service offering and as a key factor when choosing carriers, brokers and 3PLs to haul their loads.
An Ongoing Strain
Perhaps the biggest issue facing trucking, transportation and logistics companies is the driver shortage. The ongoing need to recruit and hire new operators drives up costs and will continue to do so in the future.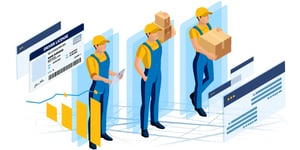 The numbers are eye opening. For long-haul operations, the American Trucking Associations projects a shortage of 50,000 drivers and if the trend continues an increase to more than 175,000 drivers by 2025.
For trucking and transportation companies, which often have drivers at multiple locations, that is an expensive problem. Industry averages put the cost of recruiting, hiring and training a driver at $8,000. Industry data also says that when a truck is idle because no driver is available a carrier can lose $800 in revenue each day.
In An Analysis of the Operational Costs of Trucking, the American Transportation Research Institute (ATRI) reported that wages, bonuses and benefits for drivers, which account for 43% of operating costs, are up more than one third since 2012. Carriers are also responding to the driver shortage by increasing wages and benefits, including some that have announced increases several times. In addition, they are providing incentives such as educational benefits, driver-friendly scheduling and routing, and bonuses for retention, safe driving and delivery performance.
Also in part to address the driver shortage, trucking operations are fielding more costly premium equipment, complete with home-like amenities. And along with those purchases are advanced, more expensive technologies. For example, newer emissions-compliant trucks come at a higher price. Companies are also equipping vehicles with more expensive safety systems.
Additional Stressors for Profitable Logistics Companies

That growing sophistication in newer trucks also continues to drive up costs for maintenance and repairs. On a percentage basis, ATRI puts maintenance and repair costs at 10% of a carrier's total cost per mile. And while newer equipment is more expensive to repair and maintain, there is also pressure on labor and training costs.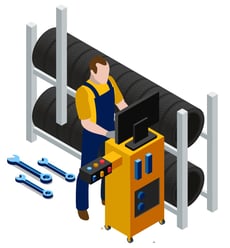 Which brings us to the technician shortage. With an industry-wide need to recruit and retain technicians, ATRI estimates trucking companies will require an estimated 67,000 new technicians as well as 75,000 new diesel engine specialists by 2022.
Moving on, there are also cost and profitability pressures that are driven by regulations and compliance needs. The new federal mandate requiring electronic logging devices required a significant investment in technology, training and management time for transportation companies. At the same time, Hours-of-Service regulations have hampered productivity and revenue generation for many operations by limiting asset utilization.
Then there are fuel costs, which at 22% of total costs, according to ATRI, represent the second highest trucking and transportation-related expense after drivers. They are also arguably the most variable. Down slightly after peaking a few months ago, trucking's primary fuel is still more than 58 cents per gallon higher than one year ago.
It can, of course, be argued that new trucks are more fuel efficient than those from even just a few years ago. However, the features of newer models that make them more efficient also increase the cost of the truck.
Lastly, there's good news and bad news for transportation companies. A relatively strong economy, despite concerns about tariffs and their potential impact on import-export freight volumes, is driving up freight volumes. So much so, that many trucking companies are facing a capacity crunch.
Details, Details
Still, despite tight capacity, there is a positive outlook for freight volumes over the next several years. At the same time, trucking, transportation and logistics companies are looking ahead, reimagining their businesses, considering what works best and seeking opportunities for diversification.
For those operations, plans to continue offering existing services are being complemented by plans to expand their offerings. It is not unusual, for example, to hear about new dedicated and brokerage services, and not surprising to see growth in 3PL and warehousing/distribution services as the result of e-commerce expansion and new final-mile delivery needs.
Overall, the ATRI report puts the average cost of operating a truck in 2017 up 6% or ten cents per mile compared to a year earlier. That increase includes driver wages and benefits, fuel, lease or purchase payments, permits, licenses, tolls and insurance along with maintenance and repair costs.
Given all of the profitability pressures on trucking, transportation and logistics businesses, the ability to keep an eye on even the smallest of details will continue to make the industry resilient and successful.
Addressing Challenges With Advanced Technology
There's hardly a company in the industry that can imagine operating without enterprise and supply chain management software. The availability of advanced management systems is what enables businesses to meet customers' requirements and to differentiate themselves by using capabilities that promote efficiency and productivity.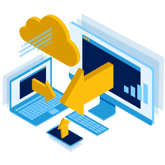 With shippers increasingly requiring visibility into information about their loads, transportation planning tools, the development of new methods of tracking loads, and advanced predictive analytics tools that enable proactive load management are in widespread use.
With communications channels for transparency and exception handling and the integration of business systems and processes, companies in the space are better positioned to make more effective management and operating decisions that meet customer needs and facilitate growth and profitability.
In a data-driven world, business intelligence tools are one of the most valuable capabilities of information management software for trucking, transportation and logistics companies. With real-time analytics and tracking of Key Performance Indicators (KPIs), companies can analyze performance metrics and trends that can be used proactively.
Information and management software adds significant value to service offerings. It enhances the ability to manage all types of freight transportation businesses from less-than-truckload to full truckload operations, and for a full range of specialized entities.
Scalable enterprise management software and systems are a necessity for becoming the provider of choice for customers, and to gain and hold a competitive advantage in the face a series of ongoing and growing pressures on profitability.
Examine where you are and where your company needs to be for continued success.

Let us help

you with software solutions that address your profitability pressures.